So I did this post awhile back but now that Back 4 Blood is out and we know a stronger version of the Ogre exists I wanted to make a more balanced fight between a Stage 3 Goliath and a Monstrous Ogre, I'll include their abilities, feats and what powerups they have, also I'll include a size reference for both combatants to help people who still haven't decided, with that let's get Into the stats:
Monstrous Ogre
Abilities: Immense Strength, Burrowing, Jumping, Can create a massive ball of flesh and throw it at enemies, can release Devil Worms which can infect things turning them into Ridden (for the sake of simplicity we will just assume it will just deal slight damage over time to Goliath instead of infect)
Feats:
The Ogre has enough strength to rip apart a metal tunnel gate with relative ease.

The Ogres corpse balls are strong enough to hit a Helicopter out of the sky.

Is more stronger than a normal Ogre (of which the feats above were shown by normal Ogres).
Buffs:
The Monstrous variant of the Ogre has the Monstrous buff which gives it 50% more health and 100% more damage.

The Monstrous variant of the Ogre also has the Armored buff which covers its weakpoints with armor.

Devil Worms are enabled as a damage over time effect in the battle as the Cleaners in Back 4 Blood are immune or terminally ill.
VS
Stage 3 Goliath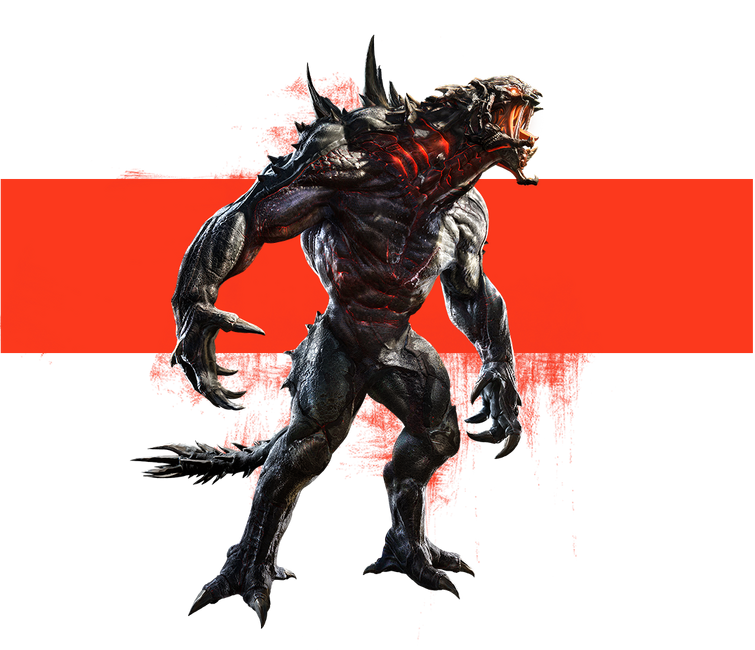 Abilities: Immense Strength, Adept Jumper, Smell, Faster, All 4 abilities (will get into how they are split in buffs).
Feats:
Are shown to fight off highly advanced humans and things like turrets and attack drones.

Can fight wildlife as big as it with not much difficulty.

Faster and can jump higher and farther.
Buffs:
Level 3 Fire Breath

Level 2 Rock Throw

Level 2 Leap Smash

Level 2 Charge

Full Armor
Size Comparison:
Ogre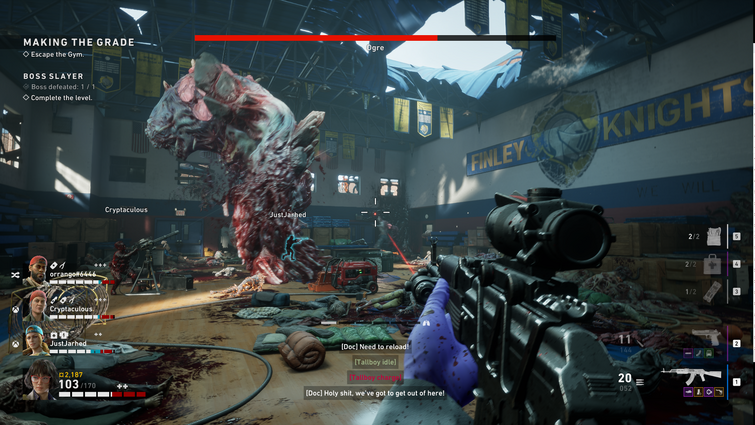 Goliath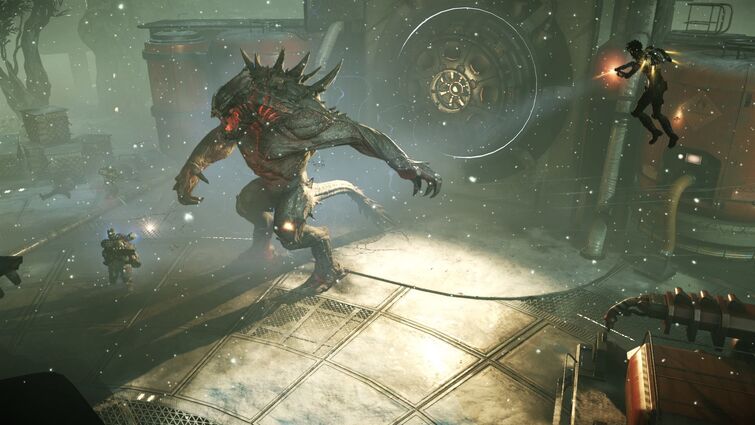 As a final note the Goliath has no mastery bonus for its abilities or perks, it's just the abilities described
Also I'll do more posts like this with each of the Boss enemies in Back 4 Blood pitting them against Monsters and Wildlife Bosses with 2 for each, obviously this is one of the Monster posts so next I'll do a Wildlife Boss vs one of the weaker Ridden Bosses